주체코 대한민국대사관 Korean Embassy in Prague
5. ročník Festivalu ambasád (4.6.)
V sobotu 4. června se uskutečnil již 5. ročník festivalu ambasád. Návštěvníci mohli na stánku ambasády Korejské republiky ochutnat přední korejská jídla jako bibimbab, kimči-džon, mandu a take limonády z citrusu judža a korejské zelené švestky. Během festivalu se představila i taneční skupina MonsterCrew se svým populárním k-popovým vystoupením.
제5회 프라하6구 대사관 음식 및 문화축제(6.4)
주체코대사관은 6.4(토) 프라하 6구청에서 개최한 제5회 Festival of Embassies 행사에 참가하였습니다. 대사관에서 마련한 우리 부스에서는 비빔밥, 만두, 김치전 등 인기있는 한식과 매실과 유자에이드를 선보였으며, 다양한 국적의 방문객들이 한국 음식을 체험하였습니다. 또한 MosterCrew는 K-pop 커버댄스 공연을 통해 전세계적으로 주목받고 있는 K-pop 문화를 선보였으며, 많은 관객으로부터 뜨거운 호응을 받았습니다.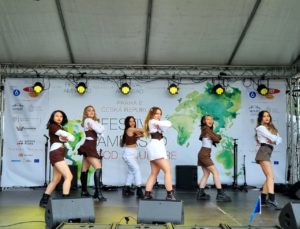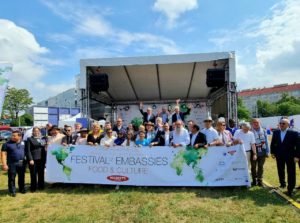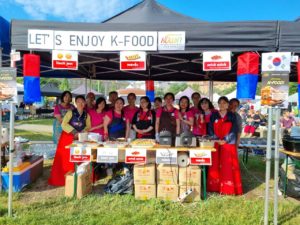 Prague Forum Membership
Join us
Be part of building bridges and channels to engage all the international key voices and decision makers living in the Czech Republic.
Become a member