25th annual Birell 10 km Run
Hans Weber
September 4, 2022
The prestigious sports event will start on Saturday at 19:30 from Náměstí Republiky and is proud of the World Athletics Label Road Race award. However, the event will start from 18:00, when the adidas Run for Women 5 kilometers will be run at the Birell Grand Prix Prague.
A total of 43 elite runners and 14 female competitors will take part in the evening Birell Grand Prix Prague. Of these, 11 of them ran ten kilometers in the city under 28 minutes. "This year, the best performance on the track is a time of 26:49 minutes by a Ugandan in Cannes, France. We would like to overcome him," said Matouš Pail from RunCzech, who takes care of professional athletes. The world record is then held by Kenyan Kipruto with a time of 26:24 minutes. "I am ready for Saturday's race, I started in Prague in 2017, it was my first race. I'm happy to come back here," added Kipruto. "I will try to show my best time. The most important thing is that it doesn't blow.'
Kenyan Irine Chepet Cheptai is the favorite among women in the ten kilometers. "My goal is to run around thirty minutes, and I would like to go even lower. In 2017, I was fourth here, now I'm thinking about a better placement," added Cheptai, who also took part in the Sportisimo 1/2 Marathon Prague this year. "The race was very rough because of the freezing conditions. I expect completely different temperatures on Saturday." This year's best female performance in 10 kilometers is 29:14 minutes. Unfortunately, the experienced Eva Vrabcová Nývltová, who is struggling with Covid-19, will not strive for a great result and therefore had to withdraw from the Birell Grand Prix Prague.  The best domestic competitor could be Tereza Hrochová with the best time of 34:37 ​​minutes. "The international competition is very strong, the Czechs probably won't speak much to the top ranks. I've done two marathons in the last few weeks, it's not quite tuned yet. But I believe that the atmosphere makes me happy," added Hrochová. Jiří Homoláč, who has a maximum of 29:37 minutes, wants to build on his excellent spring performances. "I would like to keep the pace under three minutes per kilometer and we will see how it turns out," claimed the elite domestic athlete. "It's still running at full speed, sometimes it looks like we're going to burn through the top ten and then just freeze to the finish line. But hopefully that won't be the case on Saturday. It's a world race with stars and I want to succeed in it."
Thousands of running enthusiasts, including the mayor of Prague Zdeněk Hřib, will join the popular night "ten". The Birell 10 km Run will also start. "I decided to take this step at the beginning of July, when after the holiday I realized that I had to start doing something with myself. My work is more sedentary. My final time will be in different numbers than those of elite athletes," added Hřib with a smile, according to whom it is important that sports events are part of Prague. "In addition, running races support tourism, which is very important these days."  In addition to him, Jiří Ježek, ambassador of the Birell team, will also start from Náměstí Republiky. "A lot of people from my neighborhood will run. It's a race with a wonderful atmosphere in the center of Prague, a huge attraction for novice runners," added the successful Paralympic athlete. Heřman Volf, chairman of the main charity partner of the Cesta za snem race, will also be at the start. From 6:00 p.m., the Birell Grand Prix Prague adidas Run for Women 5 kilometers is on the program. The last few bowls are still available for both races, which are returning after a three-year hiatus caused by restrictions in the fight against covid.
(more at www.runczech.com).
JK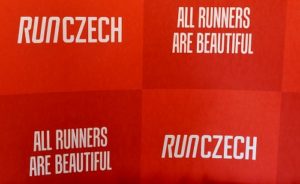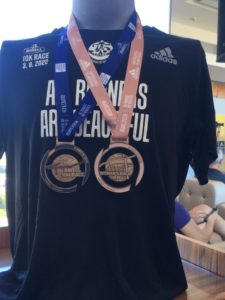 Prague Forum Membership
Join us
Be part of building bridges and channels to engage all the international key voices and decision makers living in the Czech Republic.
Become a member