On June 9, 2022, the Pecheras informed the journalists about the results of yesterday's race, when the 28th year of the largest domestic bakery event Bread Days took place in Pardubice, where bakery experts met to select the winners of the prestigious Bread of the Year competition. It competed in five categories and bakeries from all over the Czech Republic were awarded. The ceremony took place under the auspices of Cardinal Dominika Duka. "Due to the constant rise in energy and input prices, this year is especially difficult for bakers. We are all the more pleased that 104 competition samples entered this year's Bread of the Year competition, from which our expert jury selected the winners of individual categories after a long decision, "says Bohumil Hlavatý, Executive Director of the Association of Bakers and Confectioners in the Czech Republic. The competition breads were evaluated by 20 certified commissioners. In a sophisticated 100-point evaluation scheme, they assessed the sensory parameters of individual breads: the appearance, shape and volume of the bread, the crust, the crumb, the aroma and especially the taste, which is most important in the evaluation. The winners in the Youth Bread category were chosen by the students of SPŠPaS Pardubice. The winners of the individual categories of the competition were authorized to use the Bread of the Year 2022 trademark, and the breads placed in 2nd to 5th place carry the Bread of Excellent Quality mark. Winners of individual categories of the national competition Bread of the Year 2022 · Bread of the Year 900–1200 g (two winners with the same number of points): Beas, a.s. Choustníkovo Hradiště, Pekárna Zelená louka a.s., Herink · Bread of the year 500–800 g: Pekárna Racek, s.r.o. Přerov · Bread without Borders: United Bakeries a.s., Prague · New for the Year: Nopek a.s., Hrušová · Youth Bread: PEK Group, Znojmo He has been a strategic partner of the event for thirteen years Tesco Stores ČR, a. s. Breads awarded in the Bread of the Year 2022 competition will be sold in the chain of stores of this retail chain. How are the taste preferences of Czech pastry consumers changing? Even though we are a world leader in the range of pastries and bread, our company still longs for news – bread and pastries with chia seeds, spelled products, amaranth products, legume products, but also bread and pastries with dried tomatoes or olives, dried roasted onions etc. Last but not least, wheat breads, which bake various bistros, are a hit.
 JK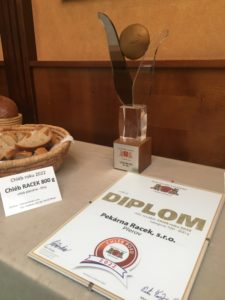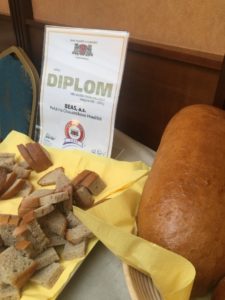 Prague Forum Membership
Join us
Be part of building bridges and channels to engage all the international key voices and decision makers living in the Czech Republic.
Become a member