Britské velvyslanectví v Praze – British Embassy Prague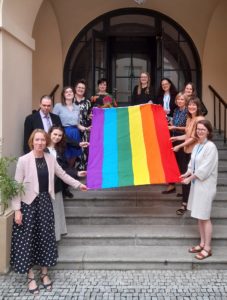 Dnes je Mezinárodní den proti #Homofobie, #Bifobie a #Transphobie.
Na britském velvyslanectví jsme vyvěsili duhovou vlajku jako symbol solidarity s LGBT přáteli a kolegy všude na světě, kteří se setkali s předsudky.
Prague Forum Membership
Join us
Be part of building bridges and channels to engage all the international key voices and decision makers living in the Czech Republic.
Become a member