Czech MMA fighter Martina Jindrová
Hans Weber
August 19, 2022
The most difficult and watched match in her career in combat sports so far awaits the Czech MMA fighter Martina Jindrová this weekend. She will face two-time Olympic judo champion Kayla Harrison of the USA in the semi-finals of the PFL pyramid in London on Saturday 8/20/2022 .
  " The 31-year-old fighter, who previously practiced kickboxing, Muay Thai and classical boxing, moved to MMA in 2017. So far, she has six wins and two defeats. Under the banner of the PFL organization, she presented herself twice and advanced to the semi-finals of the pyramid after victories over the Brazilian Vanessa Melova and Zamzagula Fajzallanová from Kazakhstan.  Now she is waiting for Harrison, who is one of the main faces of the organization. The former star judoka, who triumphed at the Olympics in London and Rio de Janeiro, switched to MMA after her Olympic success in Brazil 2016. And so far she has won all 14 duels.
 "Kayla is the clear favorite. That's why I'm not nervous before the match. I have nothing to lose and I can only surprise her. And I believe that I have a chance to surprise her," Jindrová pointed out, adding that she should have the upper hand thanks to her experience. "I have hundreds of fights in kickboxing or muay thai. I don't think they will threaten me there," she said.  This is also why Jindra's coaching team has clear tactics. Keeping the match in the stance and not allowing Harrison to move it to the floor. "The strategy is simple. We don't have time to prepare to spar with her half-heartedly or to try to learn what she can do in judo. The tactic is simple, knock her out in the first round with a kick to the head," smiled coach Petr Kníže.  In recent weeks, Jindrová has focused a lot on improving the dynamics and speed of her feet. "We have to keep our distance, work from a long distance and try to prevent Kayla from doing what she can do. Once she does, it won't be fun," said the Prince.
In the PFL, fighters in individual categories strive for a million dollar prize for the winner. "A lot of people ask me what kind of motivation it is. But I don't think about it like that. Now I'm concentrating on the match that awaits me. If I won, I'll probably think about it more," added Jindrová.
JK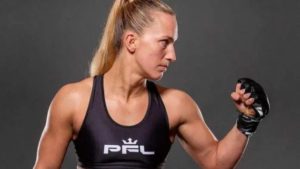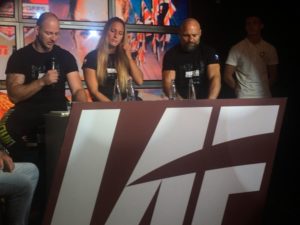 Prague Forum Membership
Join us
Be part of building bridges and channels to engage all the international key voices and decision makers living in the Czech Republic.
Become a member