Das Oktoberfest kommt nach Prag
Hans Weber
September 18, 2023
Zum dritten Mal findet das Prager Oktoberfest auf dem Marktplatz von Holešovice (Holešovická tržnice) in Prag 7 statt. Von Mittwoch bis Samstag jeweils von 11 bis 22 Uhr findet man dort unter anderem frisch gebrautes Bier und bayerische Spezialitäten.
Von Mittwoch bis Samstag wird in Prag wieder getanzt, gefeiert und deutsches Bier getrunken. Dieses wird speziell für das Oktoberfest gebraut und dort frisch vom Fass gezapft. Darunter das Münchner Hofbräu, Paulaner, Löwenbräu und die Festbier-Kreation der ältesten Brauerei Deutschlands: Das Weihenstephaner. Als Beilage gibt es typische bayerische Spezialitäten: Brezeln, knackige Radieschen, Obatzda-Aufstrich und Weißwürste – aber auch Burger werden angeboten.
Im vergangenen Jahr eröffnete der Prager Oberbürgermeister Zdeněk Hřib (Piraten) das Fest mit einem feierlichen Fassanstich. Dieses Jahr wird sein Nachfolger Bohuslav Svoboda (ODS) das Ritual übernehmen, ankommen soll er am Mittwoch um 18 Uhr.
Traditionelle bayerische Trachten wie Dirndl und Lederhose sind gern gesehen, aber kein Muss. Der Eintritt zum Festgelände ist frei, der Veranstalter  – PBFest – Pražský pivní festival – baut Zelte mit etwa 800 Sitzplätzen auf, sodass das Gelände vollständig überdacht sein wird. Diese können auf Facebook gebucht werden, oder unter der Nummer: +420775665165.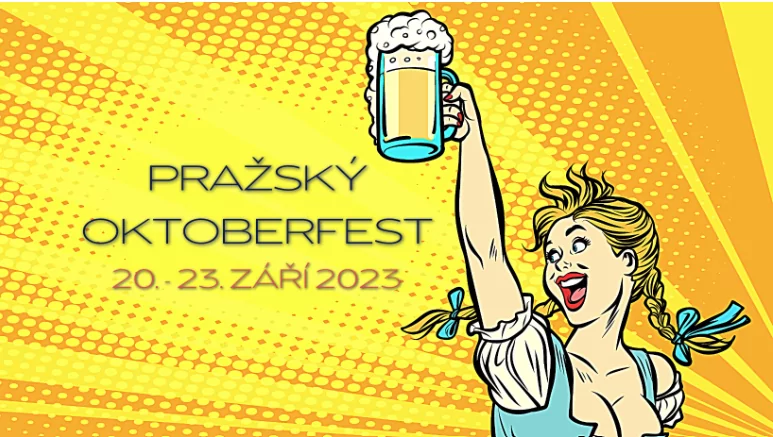 Article by Jasmin Apel
Hans Weber
December 7, 2023
Mladá Boleslav Transforms Food Waste into Fuel: City Buses Powered by Innovative Biogas Project
Hans Weber
December 7, 2023
Czech Republic Nears Respiratory Disease Epidemic Amid Rising Covid-19 Cases: Hospitals Manage Strain Amid Doctor Protests
Prague Forum Membership
Join us
Be part of building bridges and channels to engage all the international key voices and decision makers living in the Czech Republic.
Become a member