Distribution company EG.D, belonging to the E.ON group, supports the prevention of electric shocks.
Prague, 27 June 2023
One of the most serious injuries, which often has fatal consequences, is electrocution. Distribution company EG.D, belonging to the E.ON Group, takes utmost care for the safety of work and the protection of its employees. This makes the number of electric shocks among EG.D workers extremely low in the long term, but in the case of the general public it climbs to hundreds a year within the Czech Republic. For several years, the company has been educating adults and teenagers on how to prevent electric shocks. According to current statistics, almost one third of these happen to children under the age of 18. So, too, EG.D has created a new educational video to distribute to schools.
The number of electric shocks has been decreasing gradually over the last three years, but the rate of decline has been very slow. According to data provided to EG.D by the Institute of Health Information and Statistics (IHIS), 365 people were electrocuted last year, 396 the year before, and 400 three years ago. Between 2015 and 2022, a combined 3,301 people were electrocuted. A third of this number were children (1367). Roughly two-thirds of the injuries were then sustained by adult men and boys under the age of 18.
 Most electric shocks occur due to ignorance and carelessness of people and breach of safety rules.
The endings can then be fatal. Between 2015 and 2021, 108 people succumbed to electrocution, three of them children. In the long run, it's one death every twenty days. Fatalities were the highest, at 13%, consistently in the Midlands and the Usti region, followed by the Delhi region, where 12% of fatal electric shock injuries occurred during this time period.
Each year, EG.D technicians perform more than 30,000 under-voltage servicing tasks. Accidents where a technician is electrocuted are more of an exception and arise mainly due to non-compliance with safety regulations or inattentiveness. Over the past decade, EG.D has registered five such injuries (two of them fatal). But this is only 0.0016% of all work carried out under voltage.
To help reduce the number of electric shocks, he also wants a film about the dangers of electric arc, which EG.D and other partners have prepared especially for ninth graders and high school students. Part of the support for teachers as well as special worksheets on which teenagers practice their knowledge using the story, which they gained by viewing the video. The company has an agreed distribution of educational materials to one quarter of the country's schools through cooperation with the Terra-Klub special interests association. EG.D wants to extend the video to the remaining schools by working with the Ministry of Education, Youth and Sports. Its distribution among young people and the general public will also be ensured by the Czech Union of Energy Employers.
JK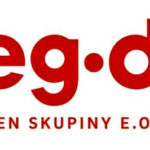 Hans Weber
December 7, 2023
Mladá Boleslav Transforms Food Waste into Fuel: City Buses Powered by Innovative Biogas Project
Hans Weber
December 7, 2023
Czech Republic Nears Respiratory Disease Epidemic Amid Rising Covid-19 Cases: Hospitals Manage Strain Amid Doctor Protests
Prague Forum Membership
Join us
Be part of building bridges and channels to engage all the international key voices and decision makers living in the Czech Republic.
Become a member