Embassy of Slovenia in Prague / Velvyslanectví Republiky Slovinsko v Praze
At the commemoration at the 80th. Ambassador Tanja Strniša laid a wreath at the memorial of the victims on the anniversary of the Nazi massacre in Lidice. In accordance with tradition, the Czech state summit, the diplomatic council and the highest representatives of other Czech institutions attended the commemoration.
Nazis burned Lidice to the ground, killed male residents and women and children to a concentration camp as a sign of revenge on the assassination of the Nazi protectorate of Heydrich on 10.6.1942 340 villagers died and after the war only 143 women and 17 children returned to destroyed Lidice.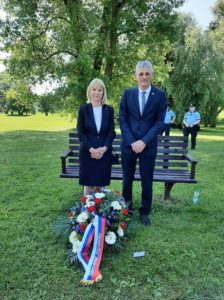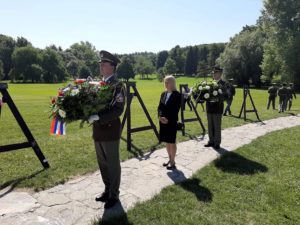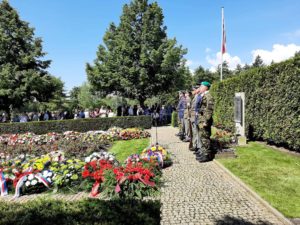 Prague Forum Membership
Join us
Be part of building bridges and channels to engage all the international key voices and decision makers living in the Czech Republic.
Become a member