Embassy of Ukraine in Prague / Velvyslanectví Ukrajiny v Praze is in Mariupol.
Před osmi lety, 13. června 2014, byl Mariupol osvobozen od ruských okupačních sil. Byl to zlomový okamžik ve válce Ruska proti Ukrajině, který pomohl zastavit další posun ruské armády.
Mariupol jakožto velké průmyslové přístavní město vždy byl pro Rusko důležitým strategickým cílem. V roce 2014 žilo město několik měsíců pod terorem ruských vetřelců, kteří obsadili administrativní budovy. Neustálá střelba se stala běžnou součástí života Mariupolanů.
14. dubna 2014 zahájily ukrajinské síly operaci, která vedla k osvobození okupovaných území. Ukrajinská armáda potřebovala až dva měsíce, aby získala město zpět. Posledních osm let místní obyvatelé tento den vnímali jako svátek. Pak se Rusko znovu vrátilo.
S hlubokým zármutkem pozorujeme, jak se historie města opakuje a obyvatelé Mariupolu musejí zažít ještě větší hrůzu. Věříme však, že se brzy stane město znovu svobodným pod svobodným ukrajinským nebem.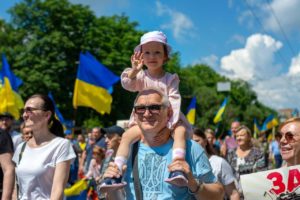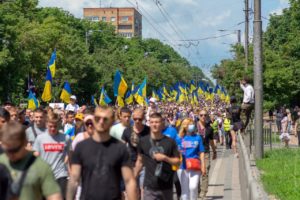 Prague Forum Membership
Join us
Be part of building bridges and channels to engage all the international key voices and decision makers living in the Czech Republic.
Become a member