Latvijas vēstniecība Čehijā / Lotyšské velvyslanectví v České republice
Radio Brīvā Eiropa
Radio Free Europe/Radio Liberty
Prāgā
svinīgi atklāja televīzijas studiju modernizāciju. RFE/RL prezidents Jamie Fly un
ārlietu ministrs
Jan Lipavský – ministr zahraničí ČR
uzsāka darbus ar simbolisku sienas graušanu telpā, kur taps viena no jaunajām televīzijas studijām.
Prieks, ka Radio Brīvā Eiropa vienu no mājvietām ir atradusi arī Rīgā
. Neatkarīgo mediju loma cīņā pret meliem un dezinformāciju aizvien pieaug. Sabiedrībai Krievijā un visā pasaulē jāsaņem patiesa un objektīva informācija.
Rádio Svobodná Evropa
Radio Free Europe/Radio Liberty
v Praze
slavnostně zahájilo modernizaci televizního studia. Ředitel RFE/RL Jamie Fly a
ministr zahraničí
Jan Lipavský – ministr zahraničí ČR
společně zahájili práci symbolickým bouráním zdi v prostoru, kde bude postaveno jedno z nových televizních studií.
Jsme rádi, že Rádio Svobodá Evropa nalezla jedno ze svých sídel také v Rize
. Role nezávislých médií v boji proti lžím a dezinformacím je čím dál důležitější. Veřejnost v Rusku a po celém světe musí dostávat pravdivé a objektivní informace.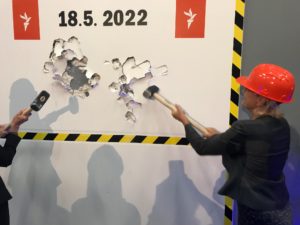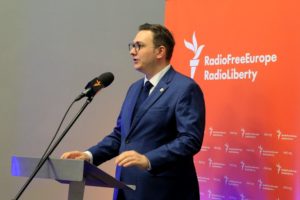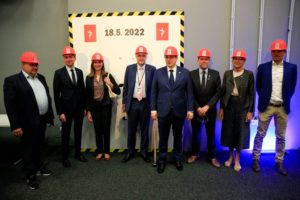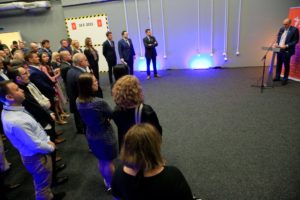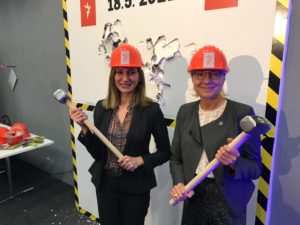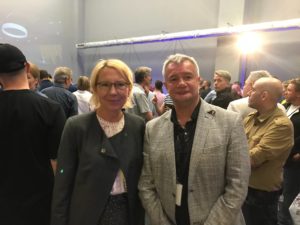 Prague Forum Membership
Join us
Be part of building bridges and channels to engage all the international key voices and decision makers living in the Czech Republic.
Become a member