Ministers Lipavský and Hubáčková launched the #Czechia4Climate Campaign in support of environmental protection
Hans Weber
September 8, 2022
The environment and climate are closely related to diplomacy. Ministers Jan Lipavský and Anna Hubáčková launched the #Czechia4Climate Campaign on Tuesday, September 6th; the Campaign demonstrates that the issue crosses state borders and is tied to our security.
In the week of September 12, 2022, the Czech EU Presidency will host several events in Czechia and abroad on supporting climate protection, the environment, and global biodiversity. With these steps, Czechia wants to commit to its responsibility of solving the global problem of climate change.
"Participating in climate diplomacy in the world can be an opportunity to contribute to modernizing our country and strengthening its competitiveness," said Foreign Minister Lipavský.
The so-called green diplomacy is among the priorities of the Czech presidency. Czech diplomacy strives for a connection between climate security and development and humanitarian cooperation, especially in decreasing the risk of catastrophes. "The example of connecting two of our EU presidency priorities—green diplomacy and cooperation with the Indo-Pacific—is the international conference dedicated to protection of natural wildlife. We  will organize this event in mid-September in Jakarta. It is a concrete contribution to EU cooperation in the region," added Minister Lipavský.
"The current European energy crisis, escalated by Russia's aggression in Ukraine, is clearly linked to the climate crisis. And there exists only one answer to both: the quickest and most consistent end to fossil fuel use. The key is to not allow the cost of decreasing fossil fuel dependency on low income groups—we must help them the most during this time. For this reason, negotiating a social climate fund is one of the most important points of the Czech EU presidency, in which we will be able to help people with both investments and compensations," said Minster of Environment Hubáčková.
The most important events of the campaign are: the International Conference on Climate Change Adaptation, held in Prague September 13th-14th; the International Conference on Climate Security in Prague on September 15th; and the high level dialogue on protection for wildlife in Jakarta, Indonesia on September 13th-15th.
In parallel, the working organs of the EU Council for Development Cooperation and Humanitarian Aid or the International Environmental Issues will be in Prague. At the same time in Prague, the EU climate ambassadors will meet to discuss joint diplomatic efforts to foster a successful UN COP27 climate conference in Egypt this fall.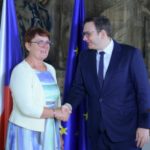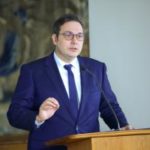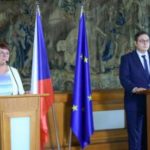 Prague Forum Membership
Join us
Be part of building bridges and channels to engage all the international key voices and decision makers living in the Czech Republic.
Become a member