Plzeňský Prazdroj cooked a special for the 160th anniversary of Sokol's founding
On the occasion of the 160th anniversary of the founding of the Czech Community, Plzeňský Prazdroj brewed a Sokol beer special called Nazdar. During June, it will be sold in more than 1,000 companies in the Czech Republic, after which it should be available in selected falconry.
 Article The beer special would be named after a traditional Sokol greeting. It is an 8.5-degree beer that contains 3.5 percent alcohol. According to the manager of the Choice of Brewers program, Tomáš Drahoňovský, the brewery decided to give a beer special to the village as an anniversary gift, because Sokol is an integral part of Czech tradition and culture. "The assignment was a simple, light beer," said program brewer Tomáš Pokorný.
He added that light beers are currently a trend in the Czech Republic and other breweries are also dedicated to it. Prazdroj June special boiled 1350 hectoliters. It is a bottom-fermented draft beer, four varieties of hops and a combination of Pilsner and Viennese malt were used in the production.  Mayor of the Sokol village Hana Moučková. recalled that this year is also the 140th anniversary of the first All-Sokol Rally, which took place in 1882 in Prague. This year, Plzeňský Prazdroj also brewed a beer called Heroes on the occasion of the 80th anniversary of Operation Anthropoid in cooperation with the British brewery Fuller's.
The Sokol gym organization was founded in 1862 and gradually the originally Prague association became a nationwide movement. The Sokolovs, for example, took part in the functioning of the Czechoslovak legions during the First World War, which is why the association was also banned. Similarly, his activities were banned during World War II, and later after the onset of communism, his activities were replaced by mass Spartakiad actions.  The Sokol community was restored after November 1989, and currently unites about 150,000 people of all ages. It focuses mainly on the support of sports. "Today's Sokol is a modern organization with more than 1,000 units throughout the country," added Moučková.  Last year, beer sales in the Czech Republic fell to Plzeňský Prazdroj due to the effects of the coronavirus pandemic. Last year, it fell by three percent year on year to 6.5 million hectoliters. A year earlier, the year-on-year decline was 8%.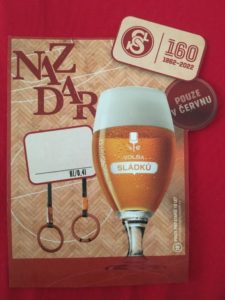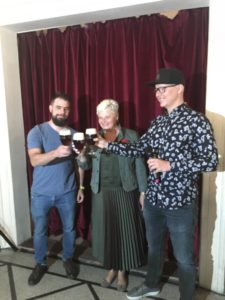 Prague Forum Membership
Join us
Be part of building bridges and channels to engage all the international key voices and decision makers living in the Czech Republic.
Become a member