The Dlabačov tram loop came to life at the end of August
Hans Weber
August 24, 2022
In addition to the boarding and exit station for passengers on special tram line No. 42, the Dlabačov tram loop in Prague 6 has another function. The Točna bistro is now operating here. People can come for quality refreshments and in the future also for morning yoga, the theater with children or a chamber concert in the evening. In this way, the city continues to enhance forgotten or underutilized corners of the public space and gives them new life.     "We shined a light on another abandoned corner and this time we breathed new life into the tram loop. Previously, tens of thousands of people flocked here for the Spartakiad, today the public can come here for culture or just sit around. The tram loop and the adjacent bridge now have a social and cultural function in addition to traffic," says Hana Třeštíková, councilor for the area of ​​culture.
Dlabačov will also continue to be used by trams, especially as a stop for the tourist tram line number 42. The transport company sensitively restored the building and had the metal elements painted in the original red color, which historically distinguishes it from the nearby "blue" Královka loop.     Bistro Točna will operate seasonally for now, but year-round use is being considered in the future. For now, the bistro is always open on weekends from 10:00 a.m. to 9:00 p.m.
JK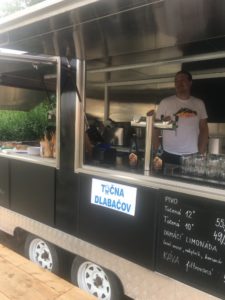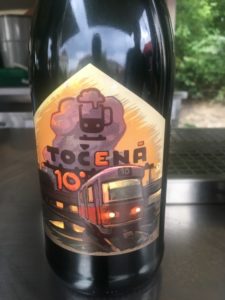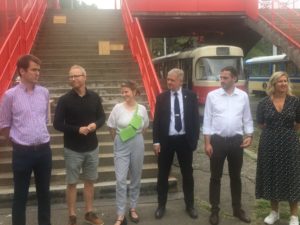 Prague Forum Membership
Join us
Be part of building bridges and channels to engage all the international key voices and decision makers living in the Czech Republic.
Become a member