Türkiye İş Bankası A.Ş.'nin sanal POS altyapısında 09.06.2022 tarihinde sabah 04:00- 06:00 (TSİ) saatleri arasında altyapı çalışması gerçekleştirileceğinden, anılan saatlerde e-vize başvuruları alınamayacaktır.
Saygılarımızla.
 ANNOUNCEMENT
Since the infrastructure work will be carried out on the virtual POS infrastructure of Türkiye İş Bankası A.Ş. (the bank through which payments are made) on 09.06.2022 between 04:00 (GMT+3) and 06:00 (GMT+3) in the morning, e-visa applications will not be made within the aforementioned time period.
Best regards
 OZNÁMENÍ
Vzhledem k tomu, že práce na infrastruktuře budou prováděny na virtuální POS infrastruktuře Türkiye İş Bankası A.Ş. (banka, přes kterou jsou platby prováděny) dne 09.06.2022 mezi 04:00 (GMT+3) a 06:00 (GMT+3) nebudou žádosti o e-víza podávány ve výše uvedené lhůtě.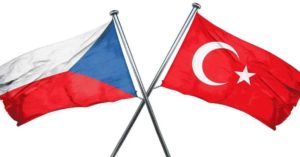 Prague Forum Membership
Join us
Be part of building bridges and channels to engage all the international key voices and decision makers living in the Czech Republic.
Become a member