TV Nova presented a new program for autumn
Hans Weber
August 12, 2022
Nova Television presented its plans for autumn at a press conference on 11 August 2022.The phenomenal Policie Modrava culminates with new episodes, the second series continues last autumn's hit, the series Pan profesor with Vojtěch Dyk, and new cases will be solved in one of the most watched crime series of recent years, Specialisté. TV Nova will also offer another series of the popular culinary reality show MasterChef Czechia, and the chefs on the road will also return in Souboj na táliř. The popular series Ulice is entering its eighteenth season, two new serials from the creative workshop of award-winning directors will also be shown on the screens – Don't worry about me with Veronika Arichteva or the comedy-crime with Tatiana Dyková The cases of extraordinary Marta. There are dozens of new projects in development and production for the next few months, so there will be something to look forward to next year as well. It will offer viewers its regulars, the popular programs MasterChef Czechia, Souboj na táliří or Love Island. In addition to them, Nova is also preparing a knowledge show called Na lovu.
"Our autumn offer this year is, without exaggeration, unusually varied and rich. Basically, until the end of the year, we will present premieres of new episodes of popular series, reality shows or entertainment formats every day," TV Nova program director Silvia Majeská said in a press release.
In addition to the continuation of popular regulars that have been in the main viewing positions, TV Nova viewers can also expect complete news. "This year, we will offer two completely new drama series with a focus on the whole family. Televize Nova thus confirms its current position as the largest producer of drama in the Czech Republic, and in the coming seasons we will significantly strengthen this status," Majeská  adds.
In the development and production phase for 2023 and the following seasons, there are currently dozens of original live-action projects, including TV Nova's very first period series with the working title Department Store, the spectacular return of Kriminálka Anděl or the family series Jedna rodina from the pen of Lucie Konečná, which was among others behind the highly successful Office in the Rose Garden 2. For example, the second season of the popular crime drama series Odznak Vysočina is also currently being filmed.
JK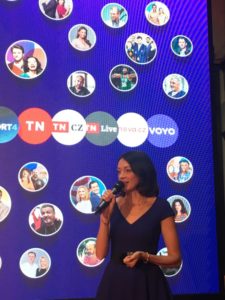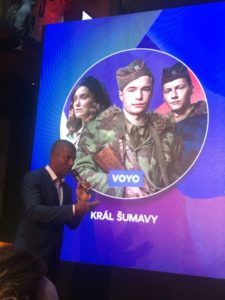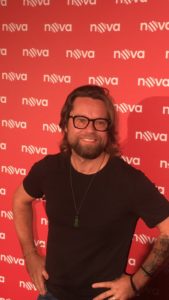 Prague Forum Membership
Join us
Be part of building bridges and channels to engage all the international key voices and decision makers living in the Czech Republic.
Become a member