Velvyslanectví Japonska v České republice
Účast na zahájení 17. ročníku výstavy bonsají v trojské botanické zahradě
Dne 9. června se velvyslanec Suzuki se svou chotí zúčastnil slavnostního zahájení 17. ročníku tradiční výstavy bonsají v Botanické zahradě hl. m. Prahy v Tróji. Letošní ročník je koncipován jako festival bonsají a japonské kultury a kromě téměř stovky nádherných bonsají od tvůrců z České republiky, Slovenska a Německa nabízí také pestrý doprovodný program. Výstava potrvá do 19. června. Gratulujeme organizátorům k úspěšné akci a věříme, že díky výstavě dojde k ještě většímu spříznění jejích návštěvníků s Japonskem.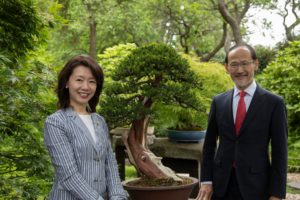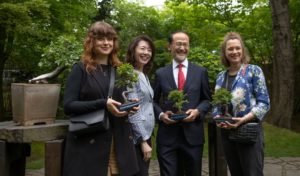 Prague Forum Membership
Join us
Be part of building bridges and channels to engage all the international key voices and decision makers living in the Czech Republic.
Become a member